Company Profile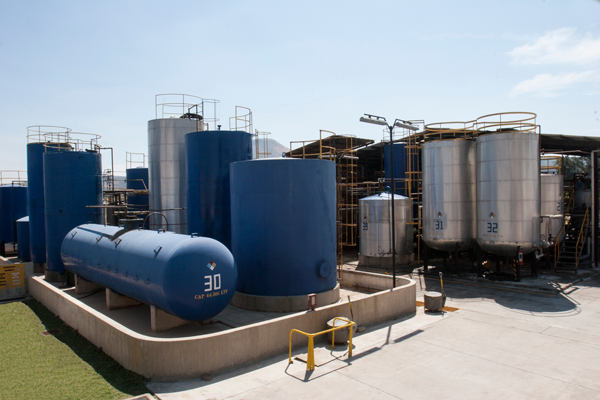 Química Liposoluble began operations in 1984. Since its foundation, the company produces and supplies raw materials for the manufacture of lubricant oils and greases.

Our products are additives that provide essential characteristics to the lubricant oils, acting as detergent/dispersant agents, acidity neutralizers, and protectors against rust and oxidation. Some of our products perform as thickeners in the manufacture of greases.
Química Liposoluble is already widely recognized in the lubricants industry, where it has established technical and commercial relationships with some of the major participants in the industry.

We are supplier members of ILMA (Independent Lubricant Manufacturers Association) and NLGI (National Lubricating Grease Institute) and corporate members of STLE (Society of Tribologists and Lubrication Engineers).
The company's main office is located in the city of Guadalajara, Mexico, and its manufacturing facilities are located in the industrial corridor Guadalajara-La Barca in the state of Jalisco. These facilities produce sulfonic acids and sodium, calcium and barium sulfonates. The manufacturing process is based on the sulfonation of selected organic chemical products, with sulfuric acid, a procedure that allows an optimal control of the reactions, and the achievement of high-quality products.
Química Liposoluble also provides toll manufacturing services and technical assistance for the manufacture of products under customers' specifications, particularly for special sulfonates and sulfonate greases.
Química Liposoluble's management has over 45 years of experience in the manufacture of lubricant oil additives.  This experience and expertise has led to the development of new products and access to international niche markets.
Química Liposoluble sells its products in the Mexican domestic market but exports a large part of its production to the United States and other countries such as Japan, England, France, Germany, Spain Argentina, Brazil and India.
Química Liposoluble cares about the environment, promotes and gives special attention to the safety of its workers and constantly works towards quality improvement and our customers' satisfaction.